Welcome to Glen's Computer Website!
Well, I have great news x 2:
1. I passed my CompTIA A+ Certification exam, both the A+ Core portion and the A+ Operating Systems portion, so Glen is now fully certified!
2. I have been hired by T.C. Shearer, Inc. here in town (next to KKOZ radio, although they are planning to move to a new 5,000 square foot location, the white building across from the Ford dealership). One thing about T.C. Shearer, Inc., is that they are in business to provide computer services, all day, everyday. Terry Shearer is a good, honest, straight-shooting man. Don't let the consulting part fool you. One reason he also is a consultant for business is that he knows how to save folks money. I highly recommend this company, and hope to see you there, as I am so fortunate to be joining the T.C. Shearer team.
This of course means that Glen's Computer, the business, is not to be. I started the business because I felt my only chance of employment in the computer industry was likely in Springfield, and I like it here in town too much to drive that distance every day. After all, folks out here need their computers fixed, too, and now I get to be a part of a good team dedicated to doing just that.
Installing a Radeon video card in a home environment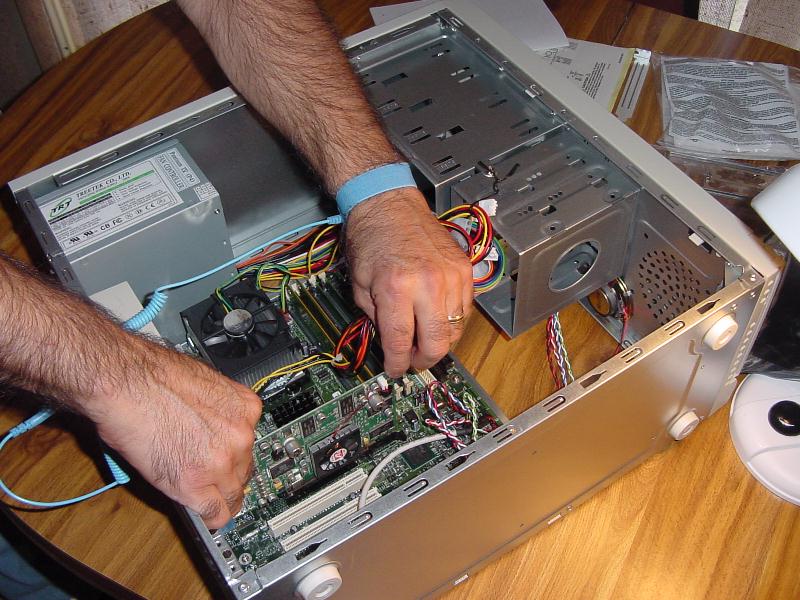 This website is now strickly here to provide folks with useful tips and interactive features where computer users in Douglas County (yes, that's you, Ava!) can ask questions of each other (click on the Douglas County Computer User's Forum at the top and you're in!). For example, you might post a software application problem you might be having, and have others respond with their own ideas and solutions. That means that this is YOUR website now. Visit anytime you might be on the outlook for a good tip or maybe even contribute one of your own on the Douglas County Computer User's Forum!
| | |
| --- | --- |
| | |